JOIN OUR DEALER NETWORK
Interested in being a dealer in our wide range of international brands?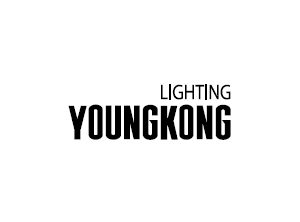 Established in 1984, YOUNGKONG LIGHTING started to manufacture and distribute interior luminaires to the lighting market. In the late 1980s, quality management department was organized to deal with producing and licensing electrical appliances, thus improving luminaire quality. In early 1990s, YOUNGKONG organized design and development teams to make creative luminaires. Also computer based online data processing systems were constructed to manage production and sales. In the late 1990s, YOUNGKONG moved to the new builing in Yangpyeong-dong, Seoul and equipped with automated production lines.
By the early 2000s, over a hundred of Patent, Utility Model, and Design Registration had been acquired in a short period of time. All the more, the technology teams were organized, presiding over product design, lighting design, planning and technology. With such manpower, YOUNGKONG expanded its business into outdoor and landscape lighting.
In 2014, after 10 years experience in landscape lighting business, with accumulated technology and unique design, YOUNGKONG took part in Frankfurt lighting exhibition as the host, gaining a reputation as the specialized landscape lighting company.
YOUNGKONG LIGHTING, in pursuit of the first-class products, has been doing its best to contribute to the Korean lighting industry. YOUNGKONG workers are also trying their best to lead the lighting industry. The workers'devotions to the development of high technology are determining factors in their daily work like the high-quality luminaires. The luminaires in 21st century, in accordance with modern engineering trends, must include such concepts as scientific designs, art space, electrical efficiency and energy saving. To achieve such goals, YOUNGKONG reinforces its employee education to create high value under the policy of customer-oriented service, total quality management programs. Always being with customers, YOUNGKONG will provide Hi-tech and Hi-quality products and best services for customers.