JOIN OUR DEALER NETWORK
Interested in being a dealer in our wide range of international brands?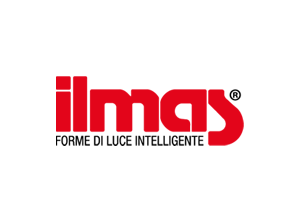 Italian Manufactures Associated got its spark in 1978; It provides tailor made light fixture solutions for interior and exterior solutions. In order to optimize the functionality of each product, IL-MAS' wide range of light fixtures are made according to the most stringent quality standards.
Estro  a  brand of Ilmas is highly innovative design in the panorama of linear lighting: with Estro, light designs space, becomes an integral part of the architecture in which it is inserted, enhances details, create paths and atmospheres and emphasises the value of precious objects, redefining the character and form of places and objects.
The design was conceived to achieve a simple and consistent response to the needs of designers, to give shape to the creativity of architects, developing an endless series of proposals, each one truly unique and original. Estro harmoniously composes several solutions that become design and beauty in the absolute state, create an extraordinary and original atmosphere, a truly unique and amazing life style and a reality of unrivalled beauty.
All the Estro supports are made from natural anodised 6060 alloy extruded aluminium, while the wide range of luminous parts is made using the best made in Italy LED technology on the market today and with variations of LED Streep lights with prismatic or opal diffusers; Power, with refractive lenses; Comfort, with micro-diffuser technology; Spot lights with jack plug.